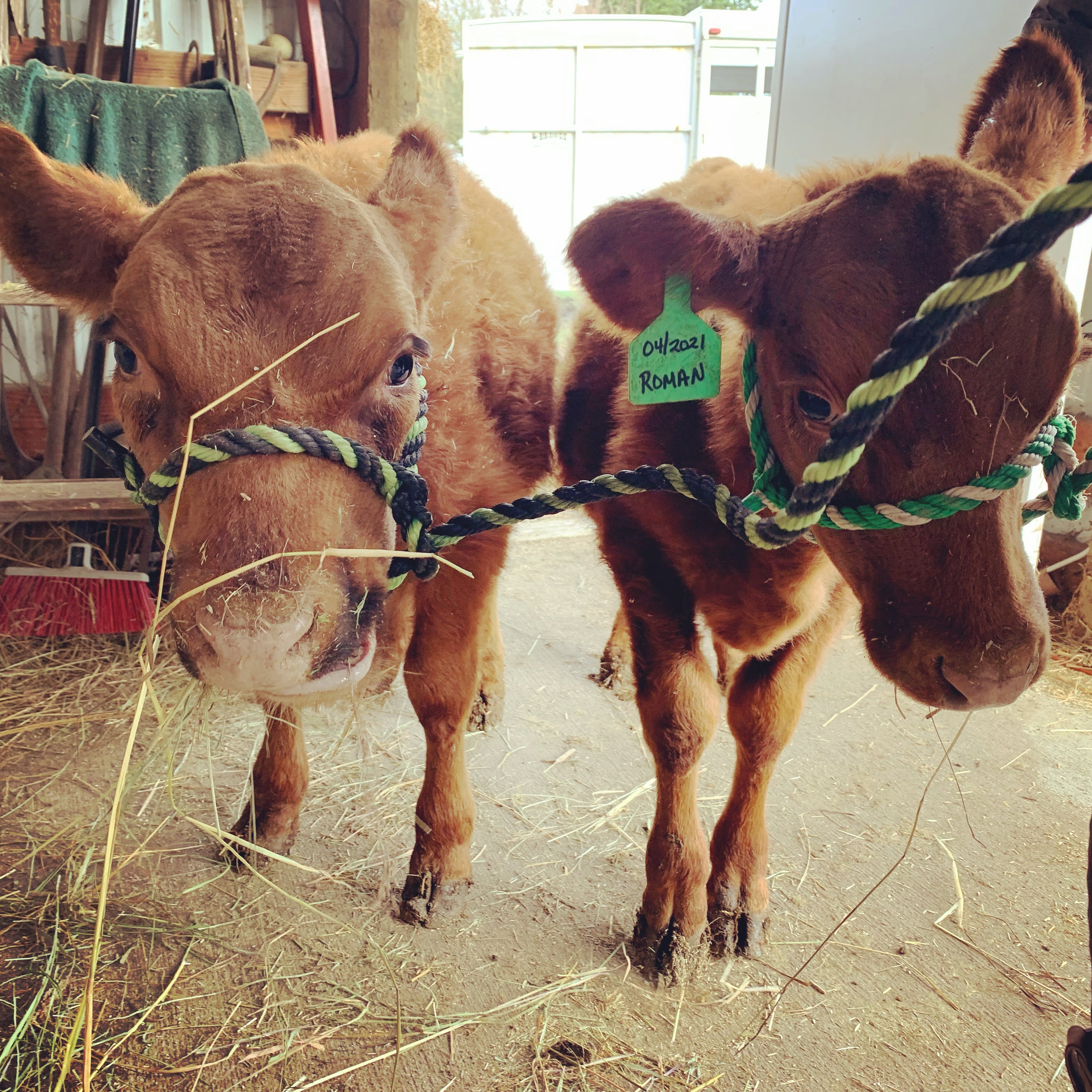 NEW TO MOO: A PRE-INTRODUCTION TO CATTLE WORK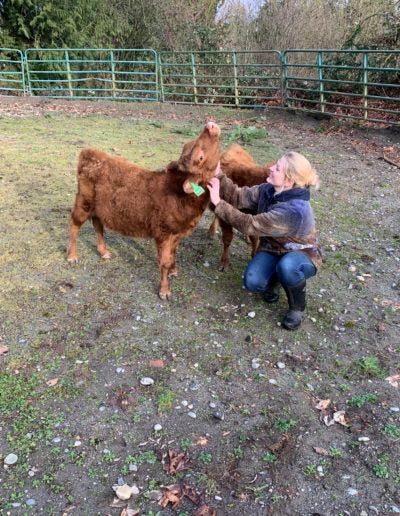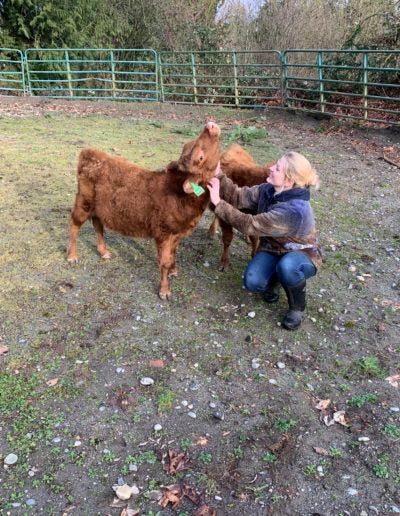 Grateful Pine Farm's New to Moo curriculum was designed to gently and calmly introduce horses to cows in an environment that's not overstimulating or scary. Our two Dexter steers, Roman and Kaiser, are halter broke and trained specifically for working with horses. They are naturally hornless, soft-spoken, and only about 10 hands tall.
Each class is private or semi-private (if you'd like to do it with a friend) so that we can focus on the individual horse's needs. We begin unmounted with a single haltered cow, with the goal being to ride your horse with loose cows only when he or she is ready. We never push a horse too far beyond its comfort zone.
Our proven method has most horses pushing the cows comfortably under-saddle by the end of one session. Particularly concerned horses or riders can choose to go slower and achieve that goal over multiple sessions. There is no need to mount up before you are ready.
We set up controlled scenarios that the horse might encounter in a real cattle working situation and show you how to teach your horse to be steady and confident through positive reinforcement in the form of praise or snacks!
$80 per rider includes a 45-minute to hour-long session with one of our assistant trainers/cattle handlers and the cows in the indoor arena at Grateful Pine Farm in Snohomish. 
Want to do it with a friend? Book back-to-back sessions and get 90-min with the cows.
Day stalls or overnight stabling and camping are available for an additional charge.
Currently offered on Tuesdays and Saturdays. Many times open! Click the button below to view the schedule and pick a time.
register here